From 1907, the first president, Nishio Shozaemon, create and bring out the "TAWASHI" to the market. From then, we have offerd many cleaning products to the Japanese household. Having the wish of offering the more comfortable lifestyle, we are going on with making better products with the best qualities.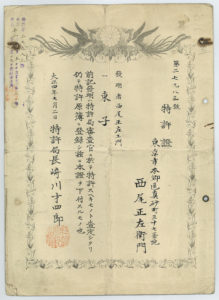 KAMENOKO TAWASHI has been kept the quallity to the best, and we will continue to do so. We believe that this is the reason why the customers keep choosing our products more than 100 years. We will do our best and to keep KAMENOKO TAWASHI as a "standard" of TAWASHI.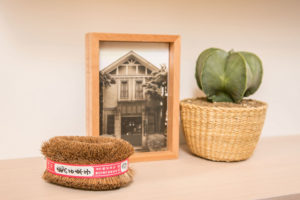 What's "KAMENOKO" ?
"KAMENOKO" is our company's brand name.
TAWASHI means Brush. KAMENOKO means baby turtle. The shapes are look like Turtle. So the first president decided to call the product as this name.
This product is related to water.
The turtle is said to be a fortunate animal.
KAMENOKO-TAWASHI Nishio-Shoten Co,.Ltd.
6 Chome-14-8 Takinogawa, Kita City, Tokyo 114-0023