To wash, brush, and scrub.
TAWASHI is the right scrub brush for the job.
There is 3 kinds of material. It's different in the hardness.
For example when vegetables will be washed, I know the difference in 3 kinds of material.
When You'd like to peel skin of carrot, strong "PARM" is recommended.
When You'd like to leave and eat skin of carrot, "HEMP PARM" is recommended.
You can wash peel of delicate orange and lemon in "SISAL LINEN".
PARM – Hard
Palm TAWASHI = Scrub off
With the moderate hardness of fiber's head, the palm material's strong point in washing is to scraping out dirt.
It is suitable for taking out the dirt and a thin skin of a roots crops, and also a dirt that get into the colander's mesh.
On the other way, the strength of the fiber make it unsuitable for the delicate meterial.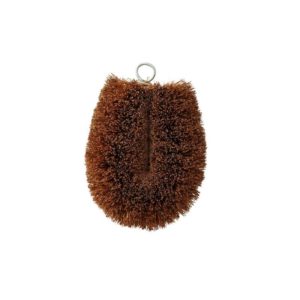 KAMENOKO TAWASHI
Original KAMENOKO TAWASHI, the more than 100 years long seller TAWASHI.
With the fine quality that can be used three times longer than the other products.
You can wash for Frying pan of iron.
HEMP PARM – Medium
Hemp palm TAWASHI = Brush off
Hemp palm is an all-rounder in washing for it has both strength and pliability.
It washes dirt out with these properties. Hemp palm is also used in a broom, which is good at brushing dirt off.
The thin tip of a fiber can get into a very small space, which is the reason why many cooks choose hemp palm scrub brush for washing their wood chopping board.
It is very convenient to have one hemp palm scrub brush in your kitchen. It can be used to whatever wash the ingredients gently, your important hollowware, or the stainless steel cookware.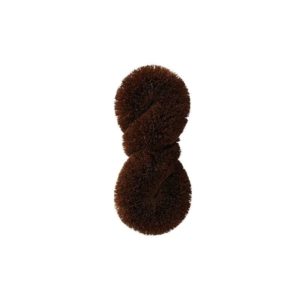 Kiwame
Kiwame series was made of hemp palm skin that cover the trunk. Hemp palm is softer compare to the palm, make it a perfect match with knife and wood chopping board.
You can wash for Dish 、Teflon, Glass, Stainless, Enamel ware and more.
SISAL LINEN – Soft
Sisal linen TAWASHI = Wash off
Sisal use its soft fiber to wash the dirts off. Suit for a body care and even a delicate coated pan. When it's wetted, this material becomes softer.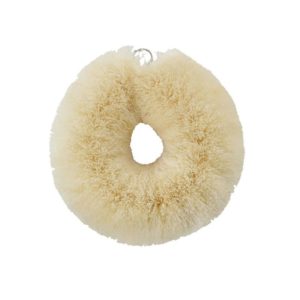 White TAWASHI
White TAWASHI series perfectly match the modern kitchen.
The bagel-like round shape was designed to make the TAWASHI dried easily.