Our shops are Speciality of TAWASHI.
KAMENOKO TAWASHI Honten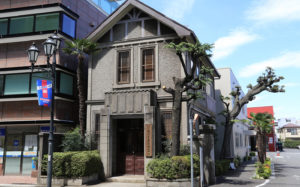 The store KAMENOKO TAWASHI Nishio Shoten came into being in 1907 (Meiji 40) in Hongo Masago-cho, Tokyo. The company headquarters was moved to the Takinogawa factory, thus escaping the effects of the Great Kanto Earthquake, and since then, has been operating in the current location at Takinogawa, Kita Ward, Tokyo. The company building, which escaped the devastation of the fires of the air raid, still retains its appearance as an example of pre-war Western-style architecture. It is a popular tourist spot for both old-school enthusiasts also researchers and fans of modern architecture.
At the directly managed store on the 1st floor of the building,
customers can handle a range of different TAWASHI scourers, from classic-style items that give you a sense of history, to goods and accessories. Feel free to drop by when you are in the neighborhood.
6 Chome-14-8 Takinogawa, Kita City, Tokyo 114-0023
Google Map
KAMENOKO TAWASHI Yanaka shop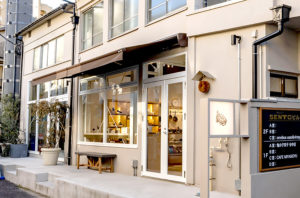 The Yanaka shop has moved to a new location. A 75-year-old public bath has been renovated to house a small café where you can relax and enjoy your time.
2-19-8 section A Nezu,Bunkyo City, Tokyo 113-0031
Google Map